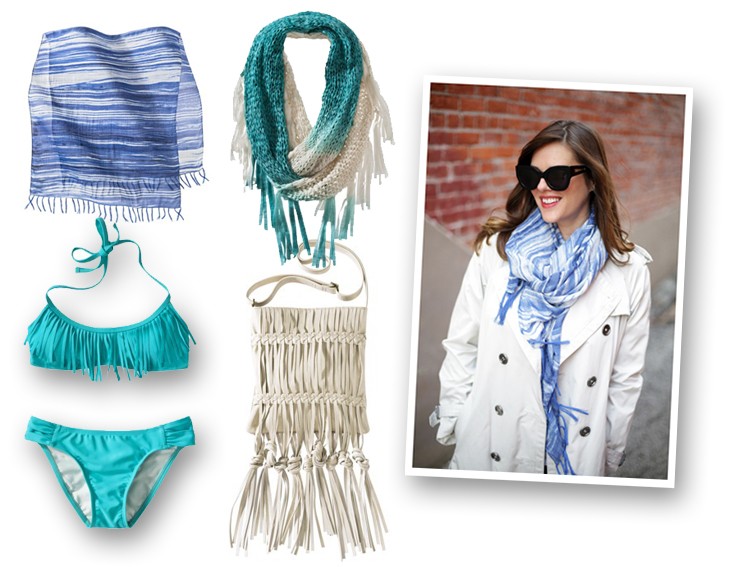 WhatIWore:I recently took on a fun challenge issued to me by Refinery 29 and Target: to interpret this seasons trends (minimalism, embellishment, artistic prints and fringe) in my own way. 
Trend 1: Fringe This challenge proved to be the most difficult for me, namely because I don't see myself carrying a fringed handbag or wearing a fringe bikini anytime too soon. That said, a watercolor blue striped scarf? I can rock that! In case you are the festival going style type I've linked up to some pieces that are adorable (even if they're not for me!)
See the original outfit post here.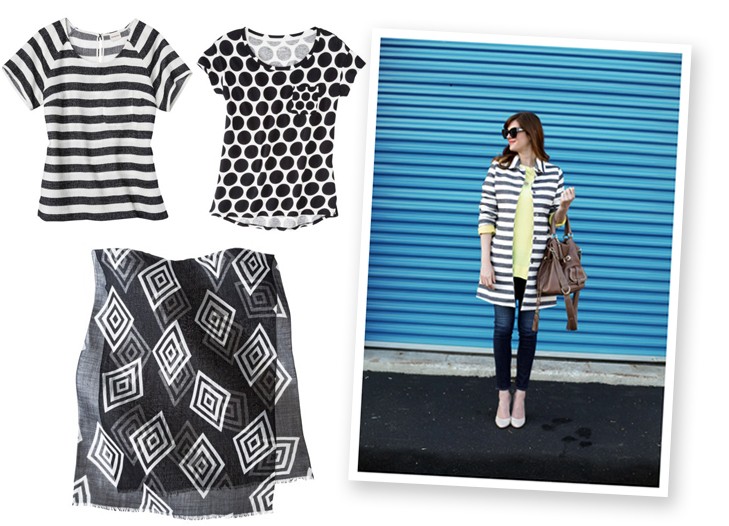 Trend 3: Artistic Prints Another challenge up my alley! I had my eye on this striped spring jacket (with bright yellow lining), but my local store quickly sold out. Then! THEN! An early morning shopping trip yielded some else's return in my size.
See the original outfit post here.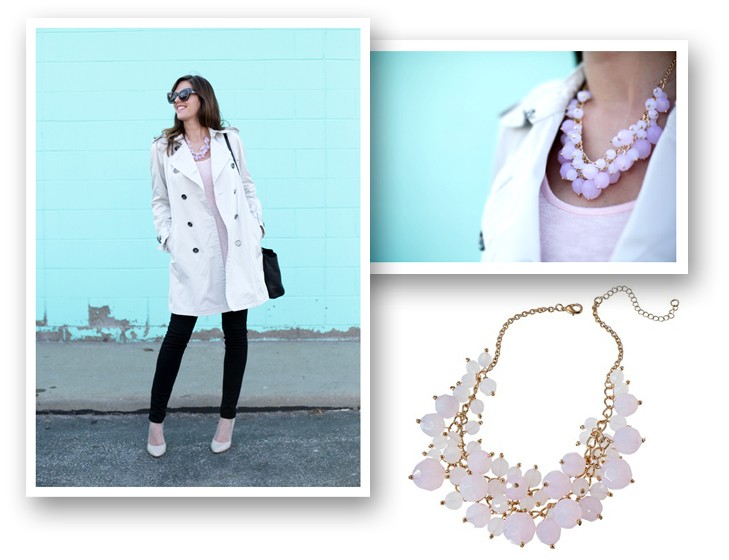 Trend 2: Embellishment  I'm no stranger to adding a sparkly necklace to a basic outfit so this challenge was a fun one for me. I've been seeing a lot of pretty pale pinks lately so I treated myself to a new tank and a matching necklace. 
See the original outfit post here.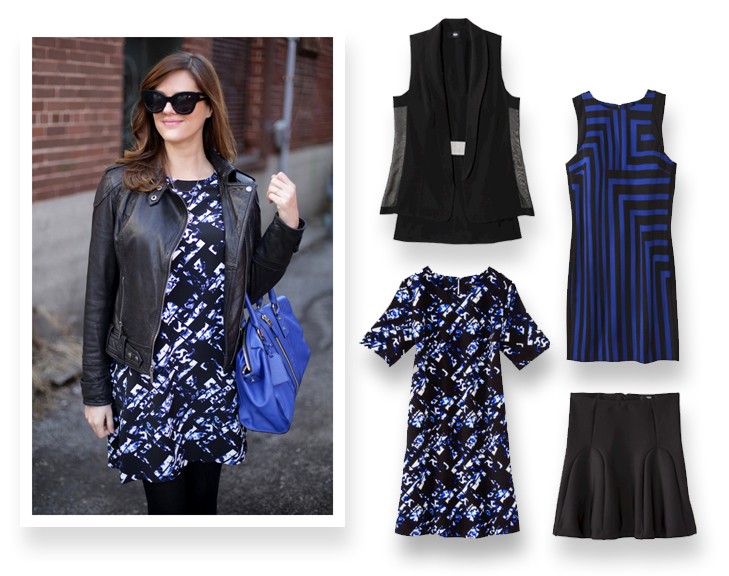 Trend 1: Minimalism  I actually bought two pieces that fall under this category: The mod printed shift dress in the photo and the ponte flare skirt. Both were perfect for my early am-I-showing-or-am-I-not phase of pregnancy and I know that little black skirt will be in my closet for years to come. 
See the original outfit post here. 
A few of these trends are outside of my comfort zone. That said, I had a fun time trying out some new things and I didn't break the bank in the process.  Living in a small town limits my shopping options, but as we all know, Target is the kind of store you can go in to get toothpaste and come out with a cute new outfit. I had a lot of fun stopping in each week to see what I could find (and in the process, spent a good portion of my spring allowance on pieces beyond the challenge. Whatever, Target is my jam. 
Heads up! As always, I purchased everything you see featured in my outfit photos from this post, which is a collaboration with Target and Refinery 29. Thank you for supporting the brands that make What I Wore possible!